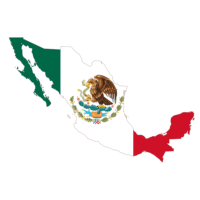 In the south of the mexican state Quintana Roo and close to Belize you will find one of the most virgin remaining areas of the Mayan Coast: the Xcalak National Reef Park.
The base location of the trip will be a small town, which shares the same name as the National Reef Park: Xcalak. Nearby we will find the second World´s biggest coral reef: Chinchorro Reef. This happens to be an unique area, almost virgin and with a huge, incredible fishing potential.
Xcalak has a population of 250 inhabitants. That means the atmosphere you would be experiencing here has nothing to do with what you would find in the crowded city of Cancun.
The Xcalak National Reef Park is a protected marine area on where fishing is only allowed under catch and release. To guarantee access to the Park some permission and licenses are required, which we, from Ikantravel, and with the helping hand of the local guides, will give you to make our fishing´s travel easier to this magnificent site of the Mexican Caribbean.
In terms of fishing, the following species are what we are going to find in the Park:  Tarpon, Bonefish, Snook, Permit and Barracuda. Through this trip we will combine a diversity of sceneries and you will be able both to boat fishing and shore fishing. Furthermore all these species are naturally from this area and the good weather conditions made it possible to take place during the whole year round. On the other hand, July is the warmest and most humid time of the year, so it would be possible to be caught up by a tropical storm, which would be of a duration of approximately 10 to 20 minutes. Anyways not a problem for going fishing, what for July still an excellent month is.
In the evening, all of you will enjoy an amazing dinner in the lodge, with mainly fish and seafood surrounded by the nearly flair of the Caribbean seashore. 
A journey of real pleasure in every sense.
Here you can find the suggested itinerary for a fishing trip in Xcalak. Keep in mind that number of fishing days can be adjusted according to your needs. Also, if after your days of fishing you are interested in staying at one of the Resorts located in Cancun, we will help you extend your holidays there.
CHECK HERE NEXT SCHEDULED TRIPS
March 30 to April 6, 2024
Remember that if these trips do not meet your criteria or availability, you can always contact Ikantravel to organize one for you.